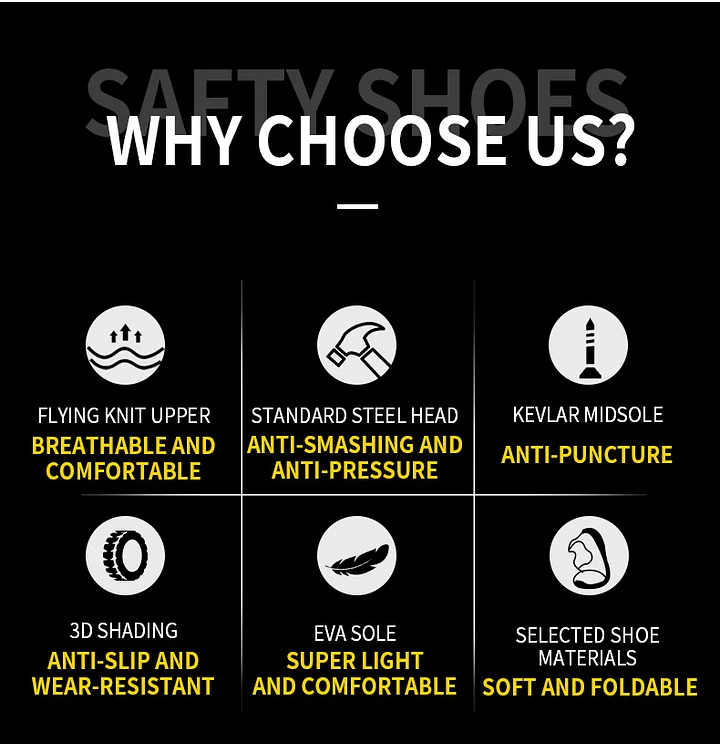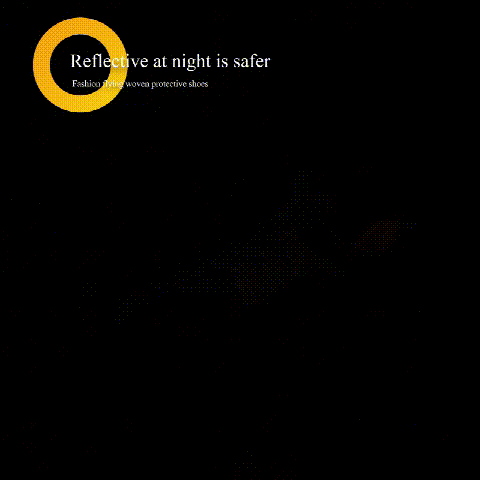 Our Safety Shoes are sweat-absorbing, and breathable, so your feet can breathe while being protected from the elements.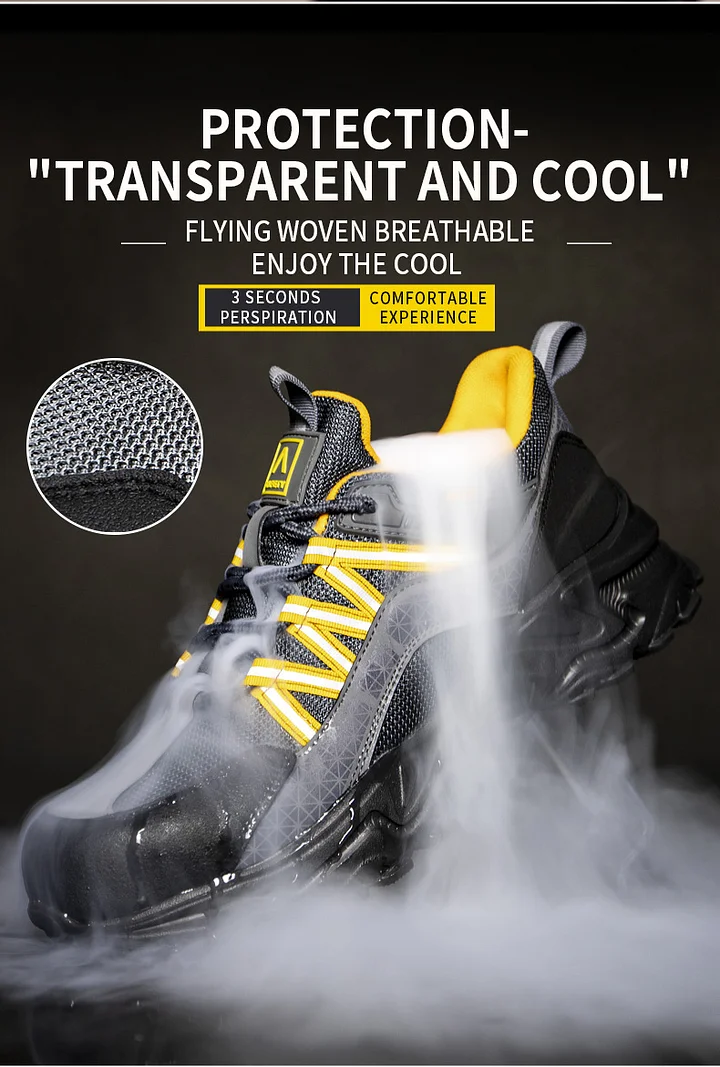 Anatomically shaped to keep your feet in place and prevent slipping for more stable descents.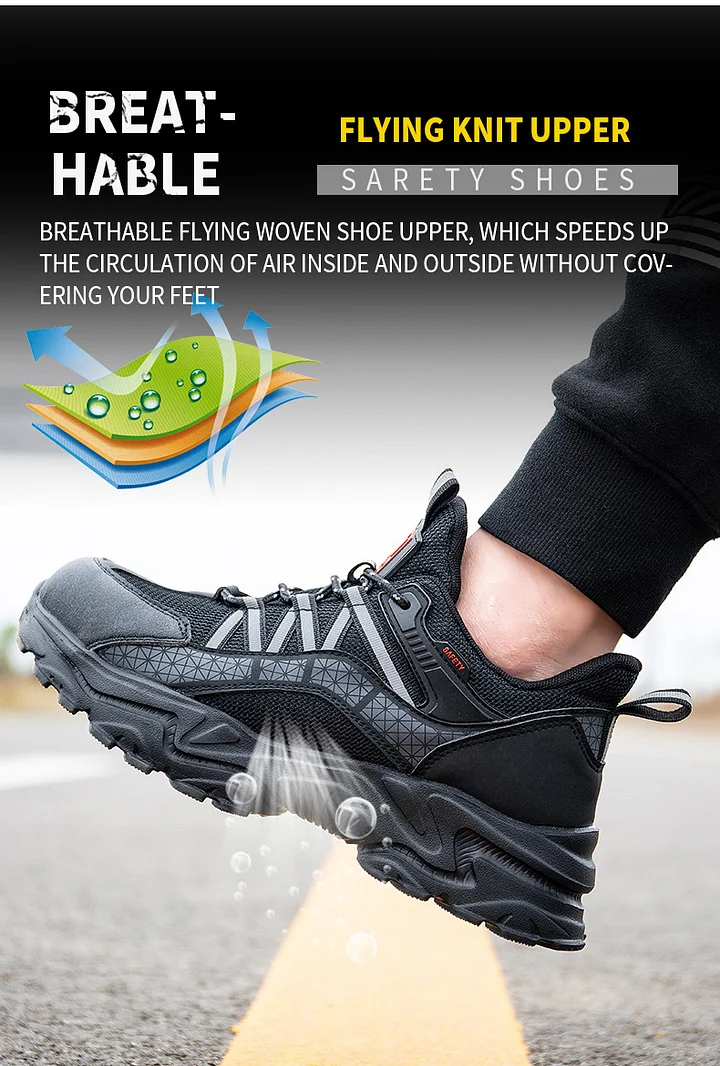 Advanced frames are surrounded by foam cushions for comfort and are connected directly to the soles to stabilize your heels.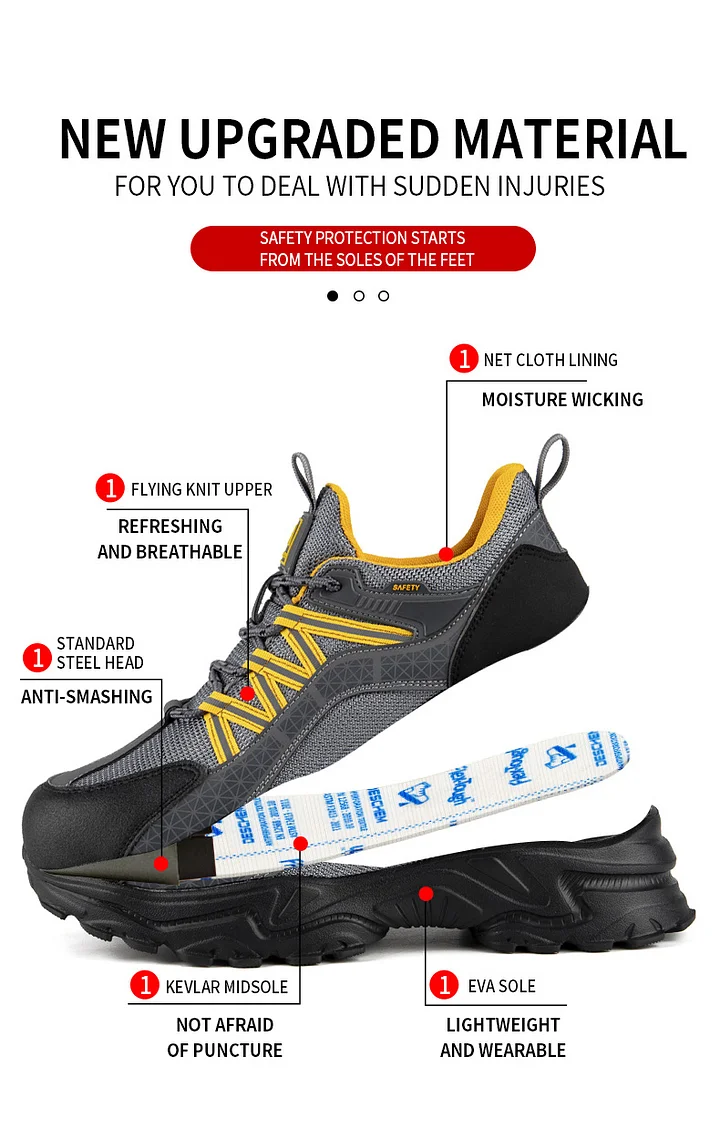 Soft textile linings wick moisture away from your feet. Ortholite soles combine specific Ortholite foam and contoured EVA heels to improve heel support and cushioning. Injection-molded EVA midsoles provide excellent foot cushioning.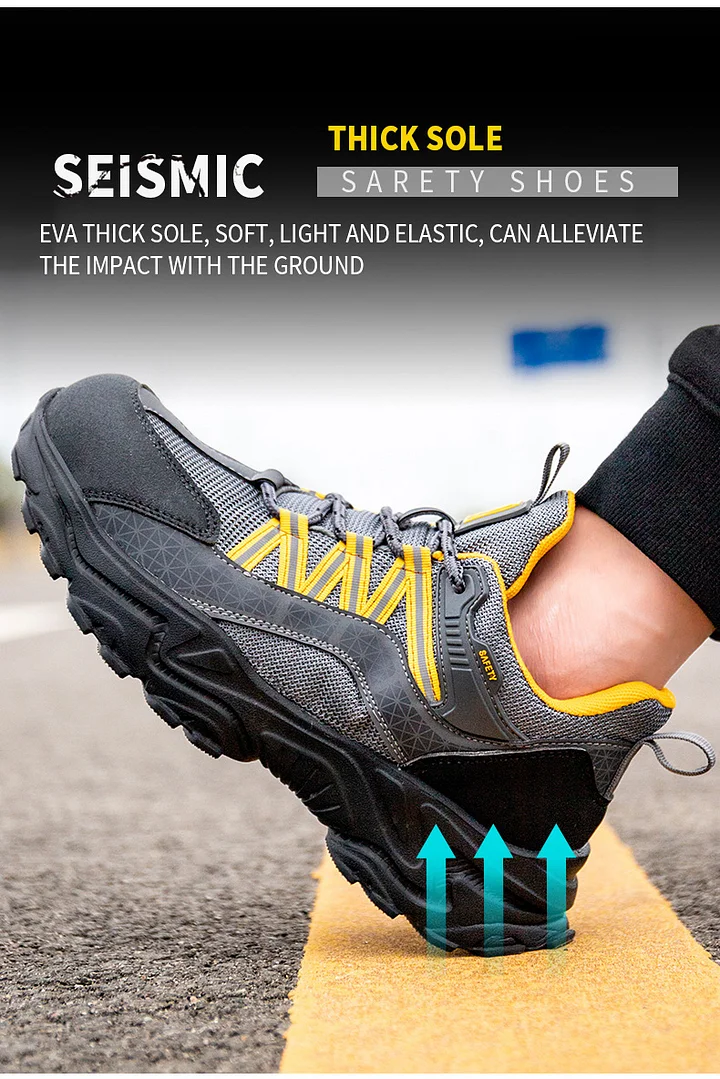 Tongue creases prevent the ingress of dirt. Integrated rubber fenders and tips provide lasting protection against roots and stones. The combination of two types of rubber provides a better grip on the ground.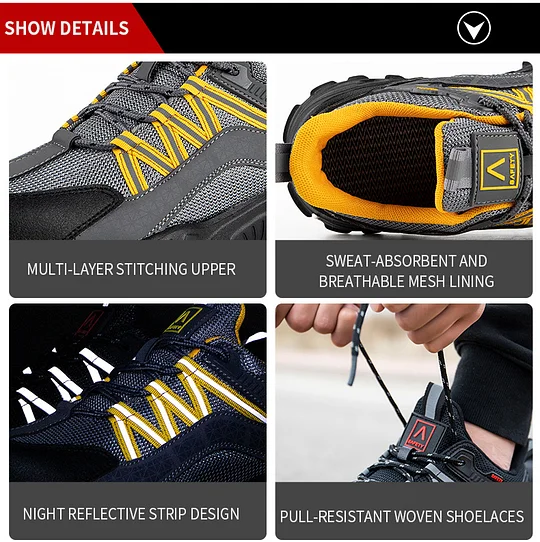 THIS ITEM IS NOT SOLD IN REGULAR SHOPS.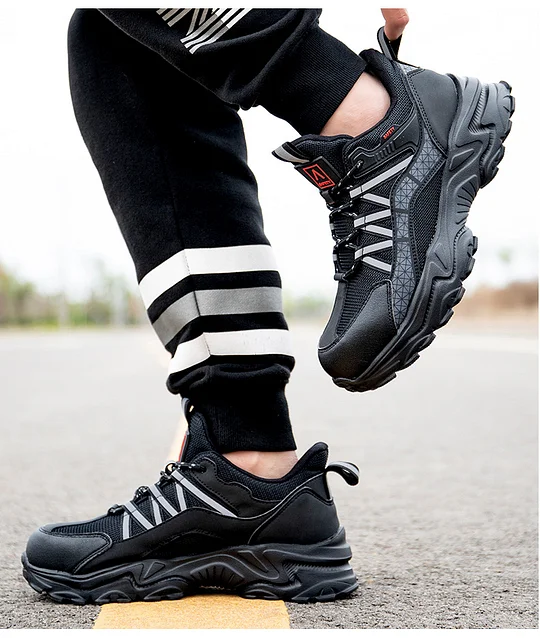 Anti-piercing Lightweight Breathable Fly Woven Safety Shoes